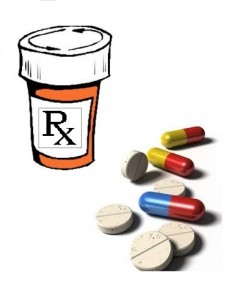 At SouthPaw Animal Clinic, we use natural treatments (pheromones, vitamins, nutraceuticals), systemic pharmaceuticals (medications), topicals (shampoos, sprays, ointments, medicated wipes) and nutrition  (prescription diets, treats) to address a wide variety of illnesses and disorders.
We maintain our most commonly used products in our in-house veterinary pharmacy. This is so that treatment can begin immediately for our patients and so that we may provide a convenient source for reliable product for our clients.
Our veterinary pharmacy is stocked with a limited supply of medication and we re-order products on an as-needed basis. This ensures that our patients receive products that are top quality with the longest expiration dates possible.
Our products are not stored, in bulk, in warehouses. Our distributors are reputable and ensure that all of their products are kept in the appropriate temperature conditions.
Our products are not only backed by the manufacturer, but also the distributor and us, your veterinarian. This is a guarantee that you can only get when you purchase product through your veterinary clinic pharmacy, as veterinary manufacturers will not guarantee product not purchased through your veterinarian due to questionable practices by some online pharmacies.